Buster Brown - He is a very sweet 7 year old boy (born 7/26/03) that weighs 7 lbs. We think he is an Affenpinscher/Yorkie mix. He has a beautiful coat and a gentle and timid spirit. He is afraid of thunder and loud noises so would do best in an all adult home without a lot of commotion. He also gets along quite well with other calm dogs. He is neutured, vaccinated and received a dental cleaning all this past June 2010. He is microchipped and very healthy. He does need a bit of help with housebreaking but will use pee wee pads. Loves to be outdoors but will need a secure fenced in yard or lania. Just the sweetest little boy you'll ever meet. He was dumped by owner because they purchased a younger smaller dog. So sad. They gave up an incredibly sweet little boy.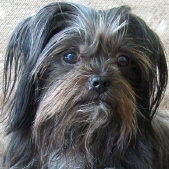 "At the end of every leash is a best friend..."

PLEASE NOTE - ALL PHOTOGRAPHS ON THIS SITE ARE COPYRIGHT PROTECTED AND CANNOT BE DUPLICATED WITHOUT WRITTEN PERMISSION.

*If we do not have an FYR Representative in your area to do home visits, you cannot adopt from us.  Please email us before filling out an application to determine if you are located outside of our area. Most of our yorkies are adopted to residents along the east coast of Florida. We do NOT have a Representative in Miami!

*Because the full past history of a rescue yorkie can never be known fully, it is our policy not to adopt to families with small children under the age of 12.

PLEASE READ BEFORE FILLING OUT AN APPLICATION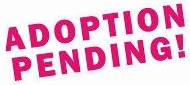 ADOPTION PENDING?  Adoption Pending means we have chosen a family for that particular dog. The final adoption will go through based on a successful home visit. There are many variables involved in a home visit; a safe environment, compatibility with other pets, and compatibility with the new owners. 

Please be aware that we do NOT ship our dogs. We only adopt within the State of Florida in certain areas where we have a FYR Representative to do the mandatory home visit.

Our dogs are not free. For an explanation of our requested Adoption Donations, click here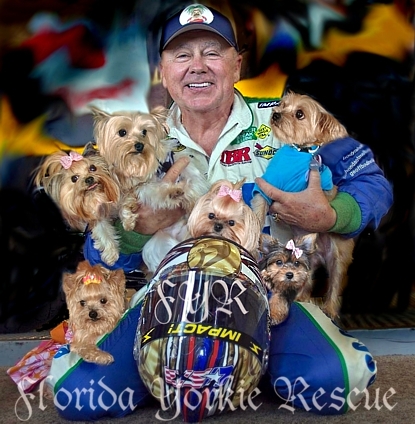 Geoff Bodine (Daytona 500 winner) supports Florida Yorkie Rescue.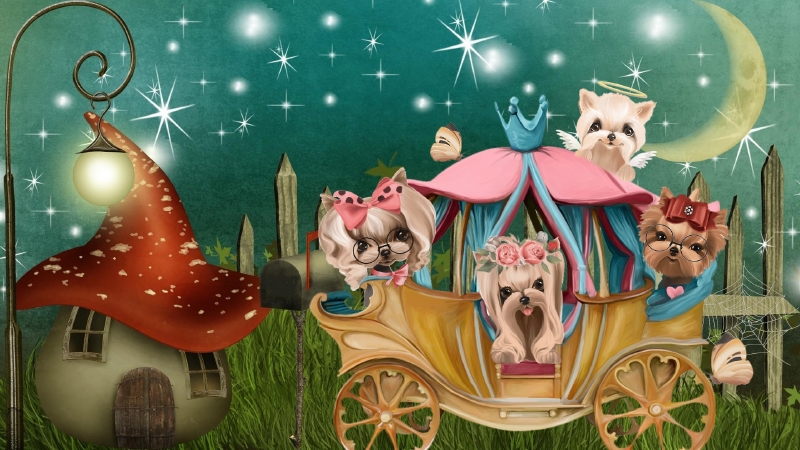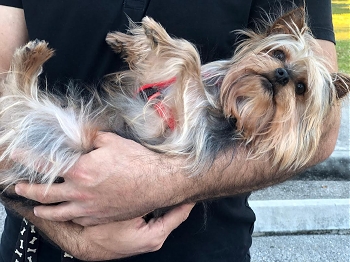 INTRODUCING BUDDY -  We are not sure how old Buddy is (The Vet believes he is between 5-7 years old). He is a real charmer; sweet. affectionate and aims to please. He is friendly with other small dogs and loves to play with toys. He is also a great bed warmer so if you are looking for a bed Buddy or a couch companion, Buddy is your guy.

He will need a bit of help with housebreaking but frankly he is so food motivated that I think it will be an easier task. He does have one back leg that is a bit stiff but after speaking to our Vet she felt that no further treatment was requires as it causes him no pain and he is quite mobile. We will be happy to discuss further if you are interested in adopting him. He has been neutered, had his dental cleaning done, is vaccinated and micro-chipped. Now he is just waiting for his forever home.

We only adopt to local Florida Residents. We do not adopt out-of-State.

Scarlett and Rhett were surrendered when their owner died. Scarlett is ten years young and weighed almost 10 pounds BUT now weighs 8 lbs after we put her on a diet.  She had a cough but since she has shed almost two pounds her cough has disappeared. She still should lose some additional weight. She probably would do well if she lost another two pounds. She has been spayed, had a dental cleaning, is up to date on all vaccinations and is microchipped.

Rhett (also ten years young) is a tiny boy weighing 4.4 lbs. and is of good weight. He is up to date on all vaccinations, is microchipped and neutered.  The Vet informed us that he did not need a dental cleaning so he is good to go.

These dogs are pretty quiet, well behaved and for the most part housebroken. They were much loved pets and now in need of a quiet home with a loving couple who can dote all of their attention on these two.

We do not adopt to families with children under the age of of 12. We only adopt to local Florida residents. We do not do out-of-state adoptions.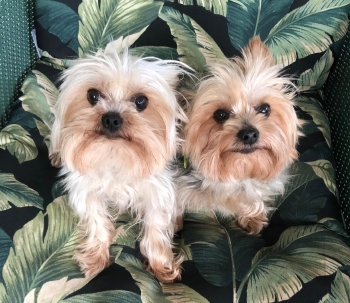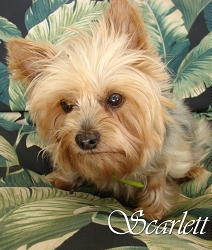 ADOPTION FEE $375.00 FOR THE PAIR