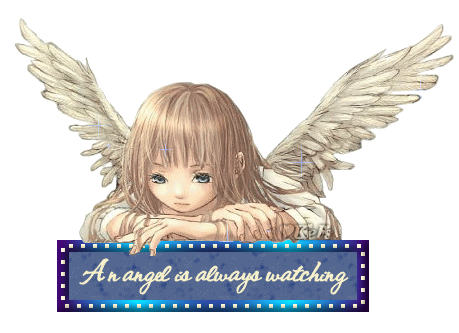 "At the end of every leash is a best friend..."

"Saving one dog may not change the world,

but surely the world will change for that one dog."

- Author unknown

Rigby's Vet bills total $5,089.39 as of Nov. 18, 2015


You can also send a check made out to Florida Yorkie Rescue to: Florida Yorkie Rescue, 2740 SW Martin Downs Blvd. #205, Palm City, Florida 34990


November 2014 - Rigby arrived mid November as an 8 week old puppy with a badly deformed back leg (birth defect) as well as a heart defect. In spite of both, he gets around pretty well and acts like a normal little puppy.

This is a short video of Rigby's deformed leg. He gets around quite well with it. He has been seen by an orthopedic surgeon and in her opinion it was not a leg that could be repaired. The  options are leaving it alone or amputating it. Based on his heart issues, the leg is the last of our concerns right now. if it is not bothering him, we will leave it for now.

Wednesday, December 3, 2014 ~ Rigby had an EKG and an ultrasound of his heart.  The results were that Rigby has a "high velosity shunt, a large type IIa PDA."  He will need surgery and at this time we are waiting for another few weeks until he can gain some weight and get a bit larger. The bigger he gets the better his chances are of surviving the heart surgery. Your prayers are appreciated.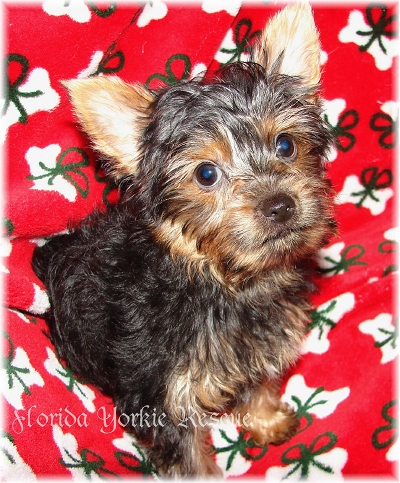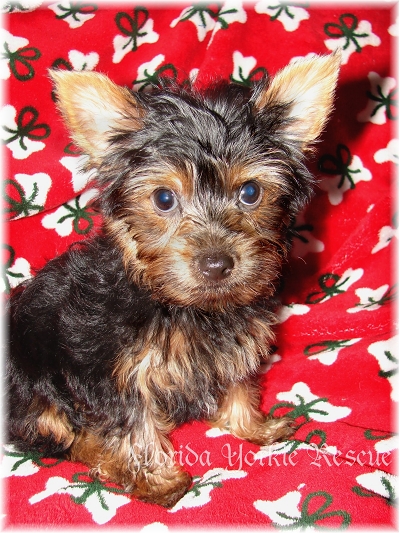 Click small images above to enlarge photo.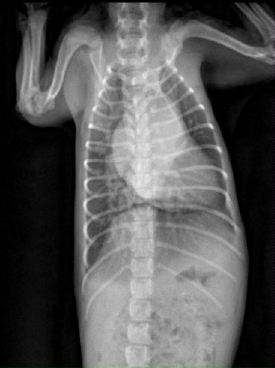 Above is Rigby's chest/heart x-ray.

Pat White - Maitland, Florida

Judy Hipper - Palm Bay, Florida

Gina Gourley - Lake Worth, Florida

Vicky Carnley - Plant City, Florida

James Bunting II - Surfside Beach, South Carolina

Lori Amatucci - Saint Augustine, Florida

Charles Cross - Summerfield, Florida

Stephanie Slack - Florida

Marilyn Hallock - Indian Harbor Beach, Florida

Jerry & Renae Sutley - Ocala, Florida

Mary Lou Silva - Port St. Lucie, Florida

Tracey Hill - Florida

Queen City Soaps -

Nikky Vann

Rosena Tanguay

Donna Thiessen

Lisa Bryan -

Jennie White and Kristyn and Irene - Tampa, FL

Debi Simpson - Miami, Florida

Marilsa Medina - Ormond Beach, FL

Eireann Erdner - Matlacha, Florida

Mark McCann - Lakeland, Florida

Karina Salles - North Miami Beach, Florida

Linda Bush - Buena Park, California

Mary Preston, St. Augustine, FL

Vicki Silver - Cortez, Florida

Sarah Dunagan - Jacksonville, Florida

Linda Kalada, Clearwater, Florida

Frances Alayeto, Miami, Florida

Nona Smith, Palm Beach Garden, FL

Mary Ann Ware, Miami, FL

Stephanie Slack,

Lenny Satya,

Georgia Roode, Dunedin, FL

Michael Catanzaro

Tuesday, January 13th - Rigby met with both the heart specialist and the surgeon today. He is of good weight and the surgeon feels he is now a good candidate for heart surgery to repair his P.D.A. He is scheduled for surgery on Tuesday, January 27th, 2015 and will remain in the critical care facility for at least two days. Please keep him in your prayers and we will update this page as often as we can.

The surgeon also looked at his deformed leg and he is of the opinion that it may be repairable. We will not address Rigby's leg issue until his heart has been successful repaired.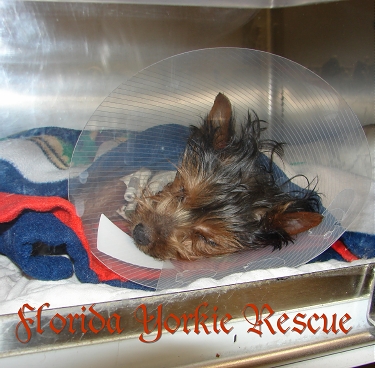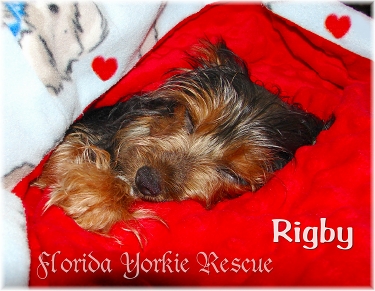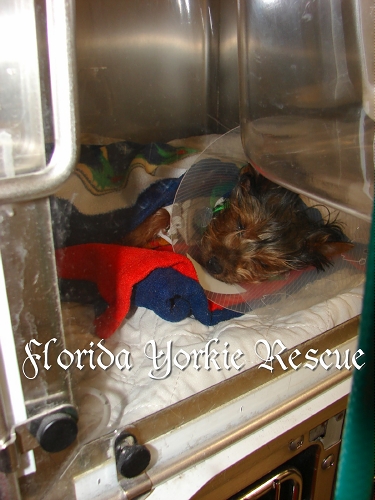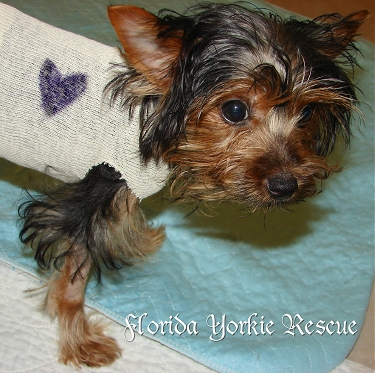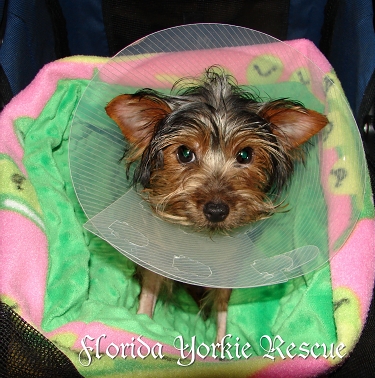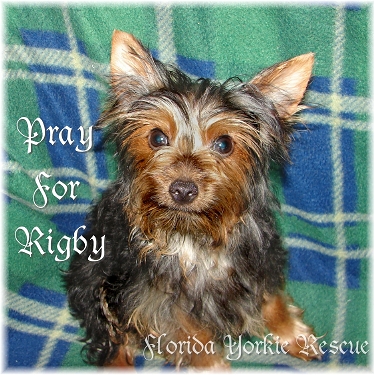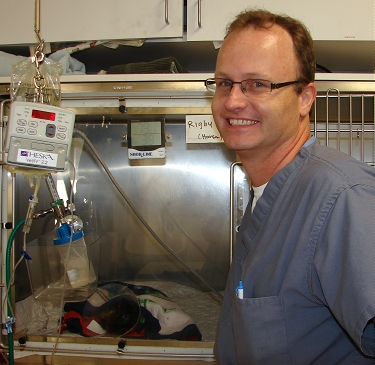 Tuesday, January 27th - Rigby had his heart surgery performed by Dr. Steven Hanson and he survived the ordeal. It was explained to us that his outcome could have gone either way and we are just so grateful that he sailed through the surgery so well. He is resting comfortably shown in the oxygen area after his surgery.

Thursday - January 29th - Rigby was discharged and is now home with his Foster Mom. He is eating like a little champ and is on a lot of medication. His stitches will be removed in two weeks and in 6 weeks he will return to his heart specialist for an update. Then back to the orthopedic surgeon to see if his deformed leg can be repaired in any way. This little boy still has a way to go but what a little trooper he is!

June 13, 2015 - Rigby is 9 month old now and weighs almost 6 lbs now. He has healed from his heart surgery but unfortunately his heart could not be repaired fully and he still has some moderate deficit. He will require medication for probably the rest of his life and the deformed leg that he was born with cannot be removed due to the length of the sugery required to either repair or remove it.  He will be neutered and is up to date on all his vaccinations as well as microchipped. He is a very loving, affectionate little boy, small dog friendly and very playful. But he will not be able to experience a high level of activity because of his heart. He does play normally here at his foster home, we just do not allow him to run around dog parks, on the beach or in the big backyard. Who would like to bring htis special little boy home? He deserves a loving family.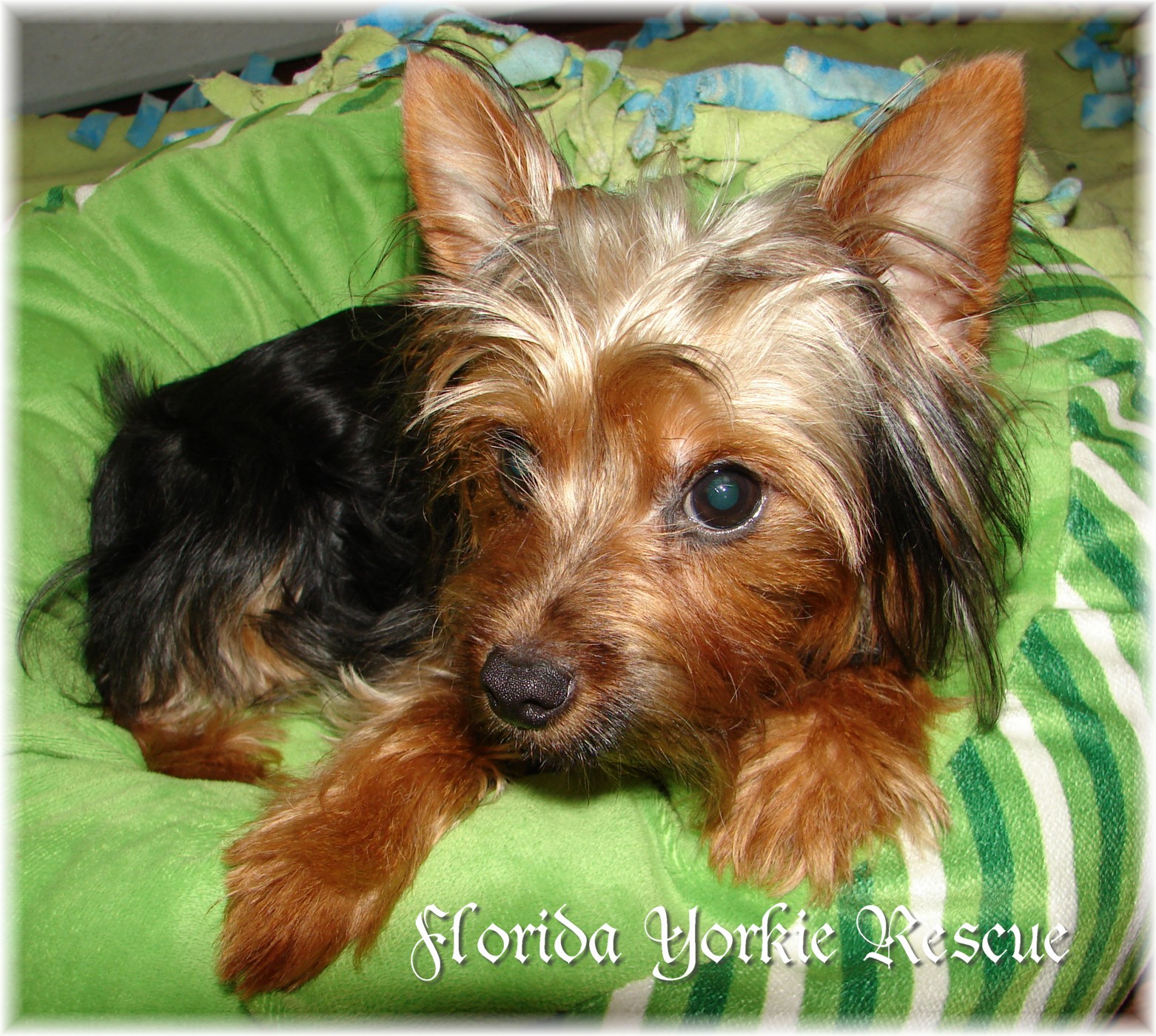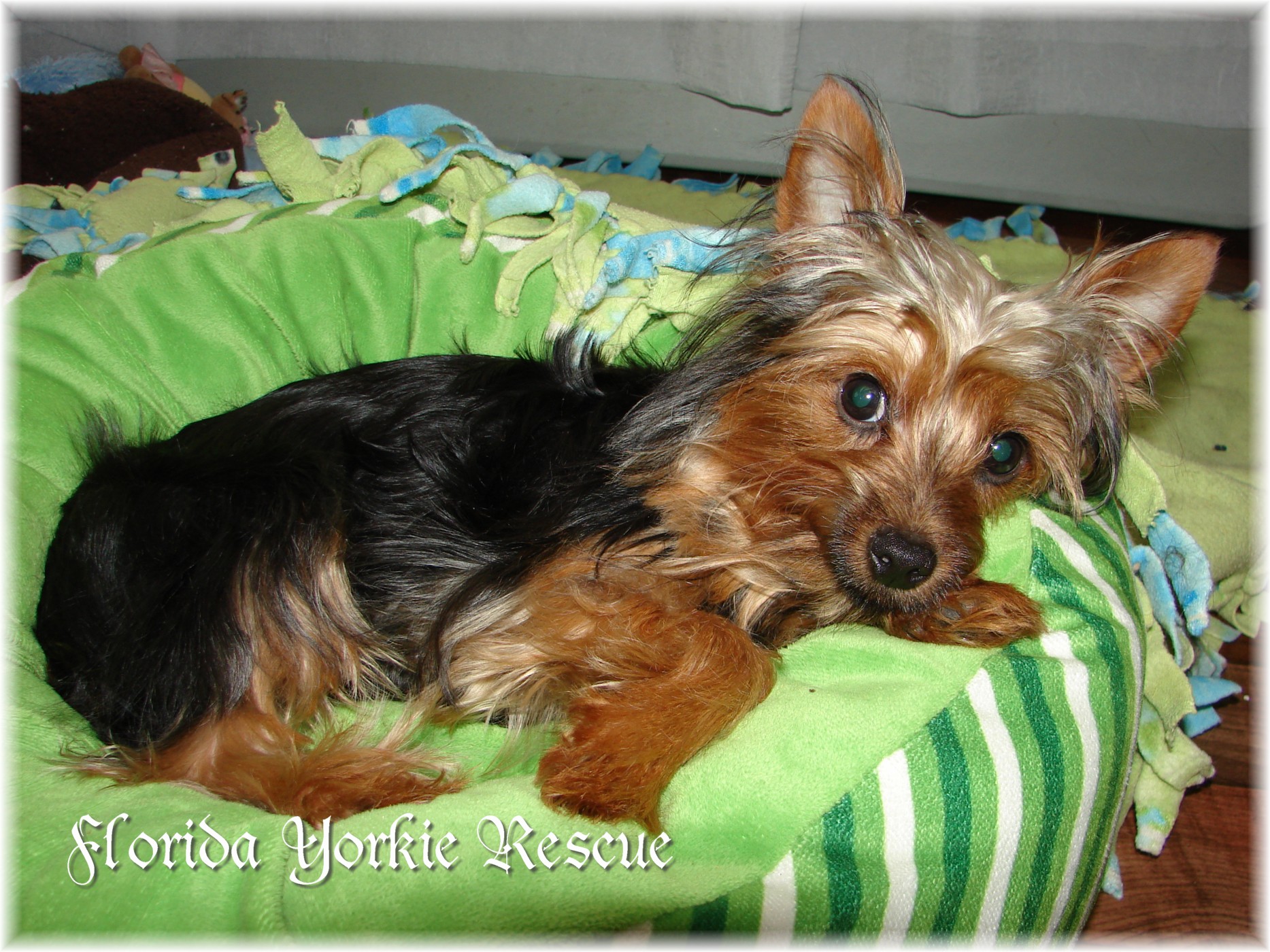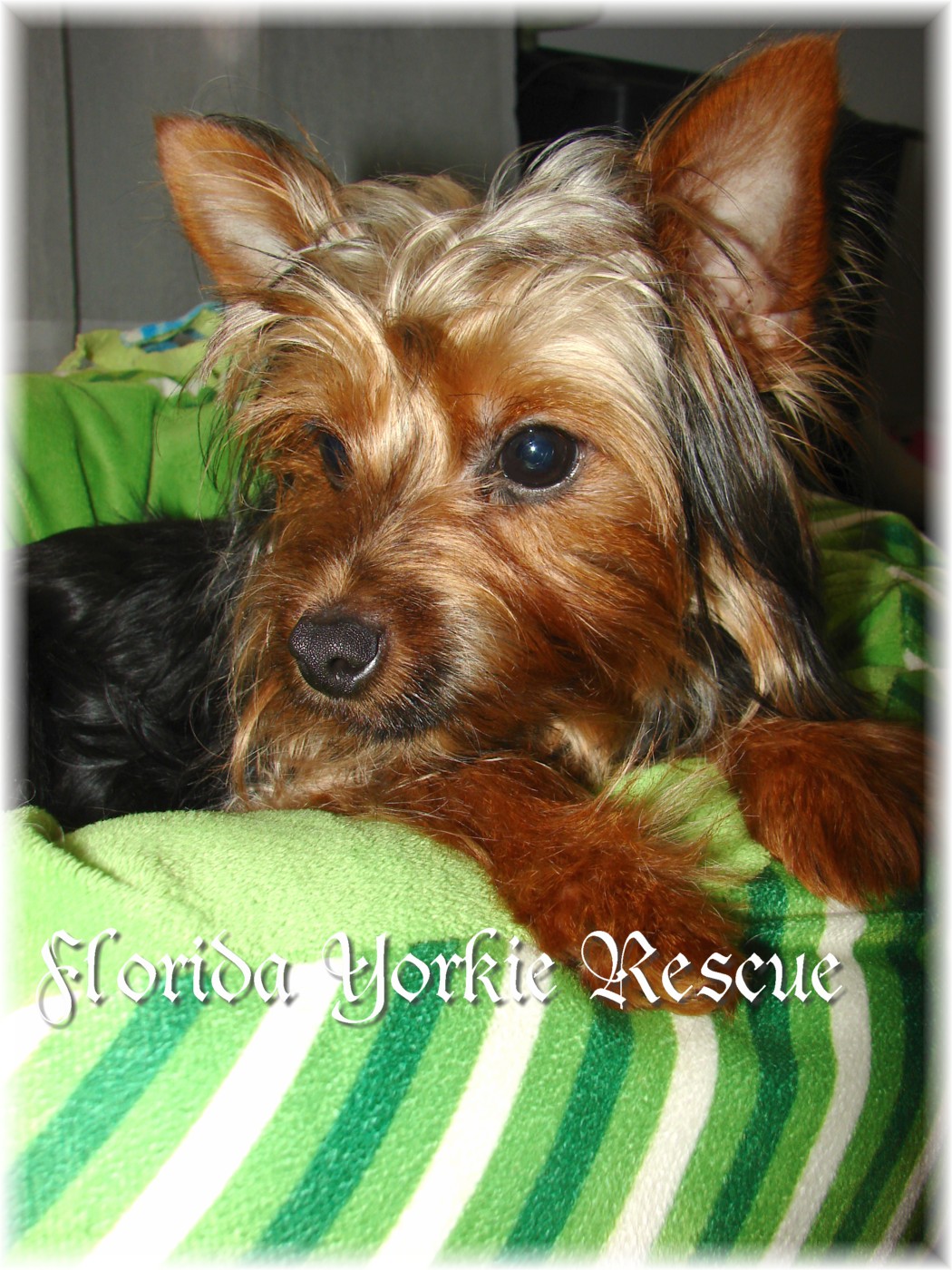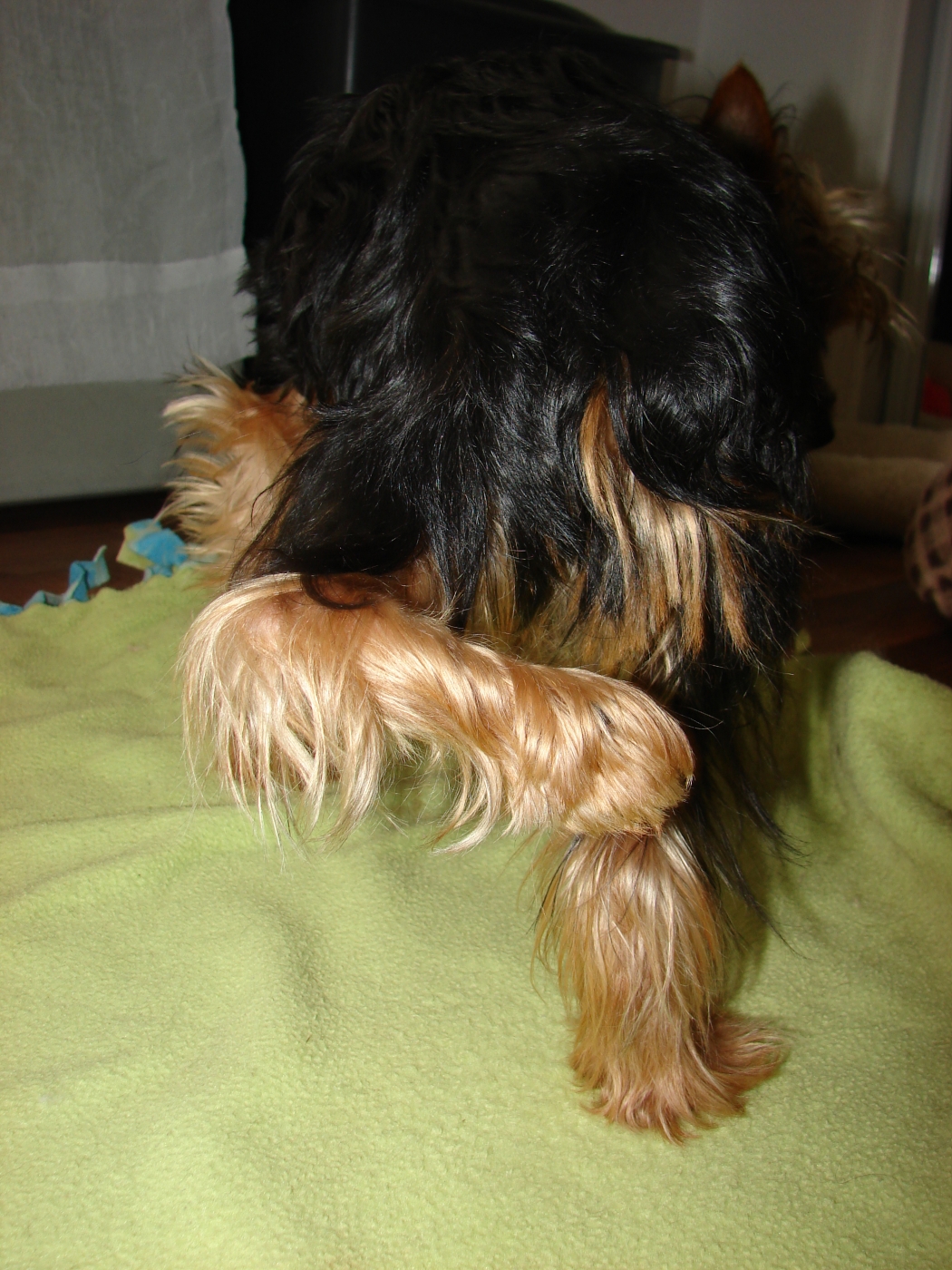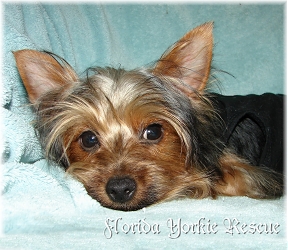 Photo taken in March 2015

Please click onto the DONATE button below. Thank you.


Please click onto the DONATE button below and choose Rigby's name from the drop down menu.