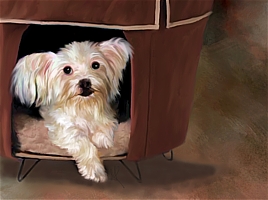 A WORD FROM KATHI:

The excitement and joy people have expressed with their portrait has brought me much happiness and satisfaction. Pets can add so much to our lives with their unconditional love.

A pet portrait is a perfect way to honor a loving companion and cherished memories. Each portrait is an unique piece of art with devotion and careful attention given to detail.

Don't let those cherished memories fade away. Please feel free to browse through my gallery at
www.kathiganong.com
and visit the order page to commission a painting or ask a question.
I am a self taught, professional artist who specializes in creating lifelong memories, capturing the very essence of the subject, whether it is a painting of an animal, person, still life or nature. I understand and am inspired by the bond of love between a pet and their owner.

A portrait preserves the memory of a beloved pet and makes a wonderful gift for yourself or someone else. Portraits ensure that the memories that were created remain and don't fade away. I have had an obsession with animals and art for as long as I can remember.

Drawing and painting have been a crucial part of my life since I was 4 or 5 years old. I feel blessed to be able to follow my passion for art full time. I attempt to merge my God given talent and knowledge in computers to create digital paintings. I use the same techniques that I did with traditional painting, but now use an art pen and Wacom tablet with care and precision to ensure your portrait is perfect.

HOW THE PROCESS WORKS:

My digital paintings are hand-sketched and painted portraits created in the same way as traditional oil, acrylic, pastel or watercolor paintings. In lieu of wet paint, digital art is created with tools by means of a computer, a digitizing tablet, stylus and software. All paintings are original custom portraits that have been painted digitally. These portraits are NOT created by applying pre-set filter effects to the photograph. Each stroke is painted the same as traditional paintings would be and take many hours to complete. The final painting will be a beautiful way to turn your photograph a true work of art that will last for generations.

Your personal art is an original, one of kind, hand painted work of art. In order to maintain reasonable prices, I retain copyright on all the artwork that I create, I will maintain a back up digital file for you to use.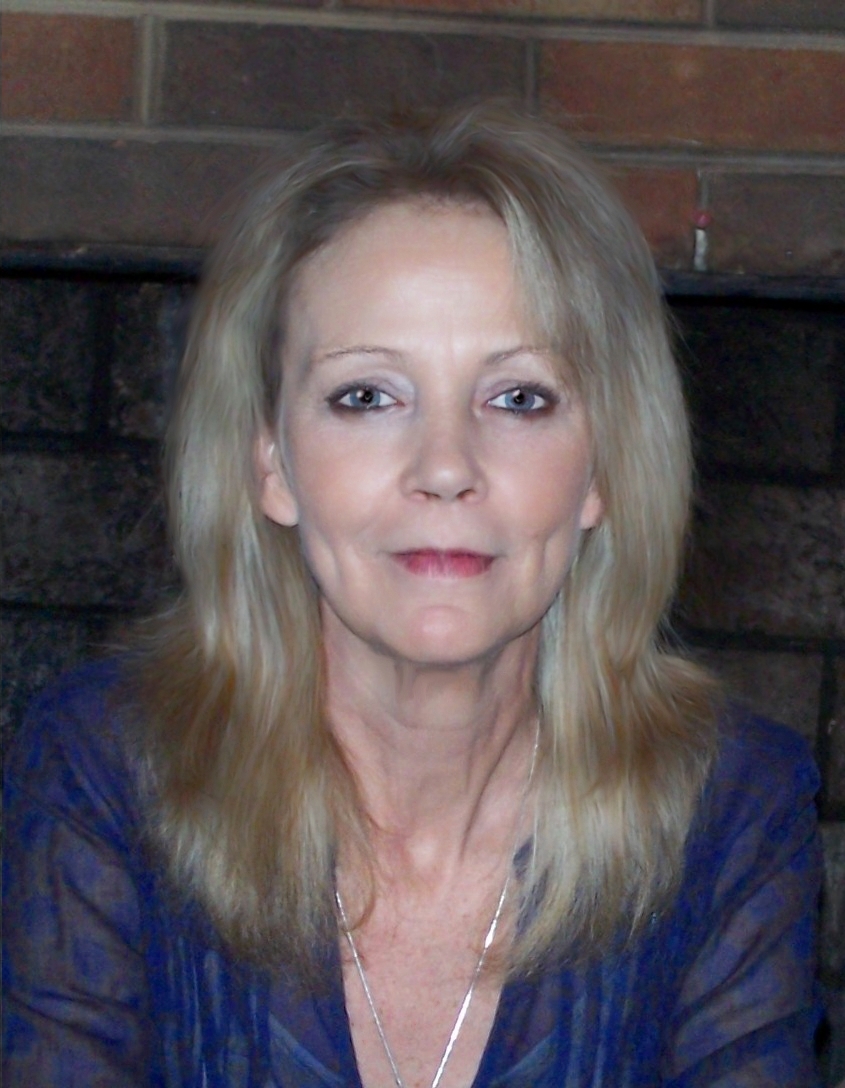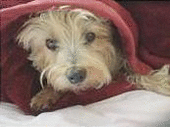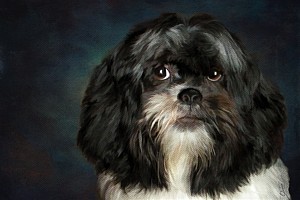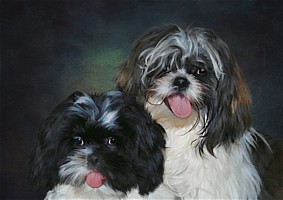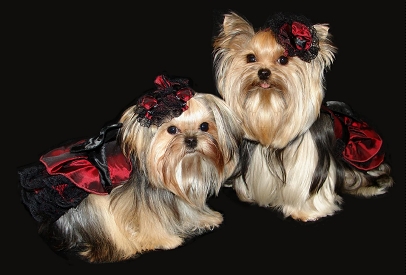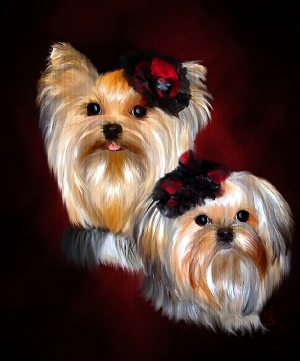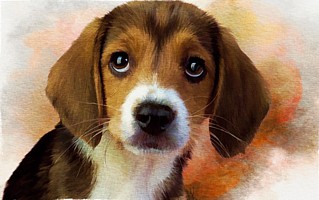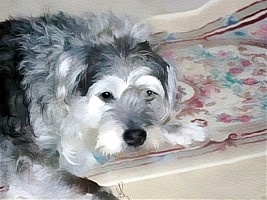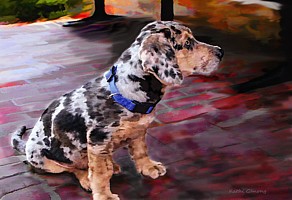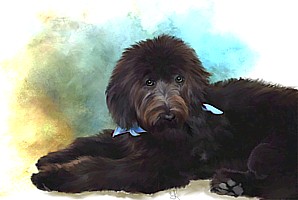 Artist's fees per portrait:

$75.00 for a single head portrait.              $100.00 for portrait with two heads.

$100 for a full body portrait                      $150.00 for portrait with two full bodies.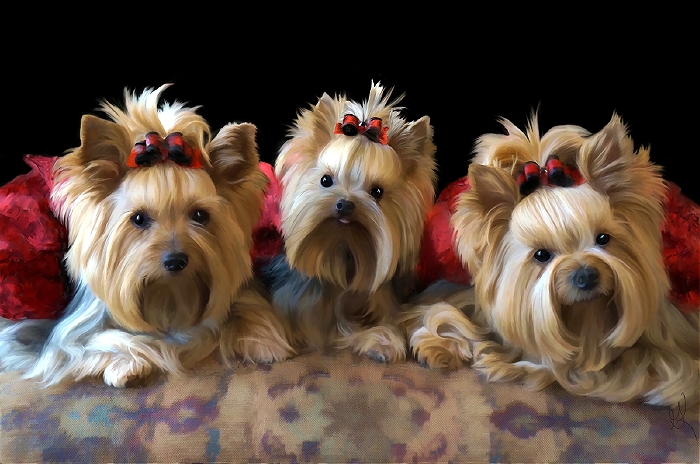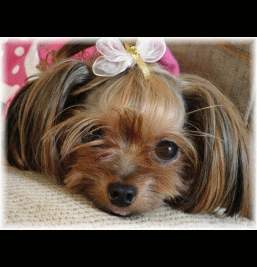 "Paws for thought.... save a Yorkie today."