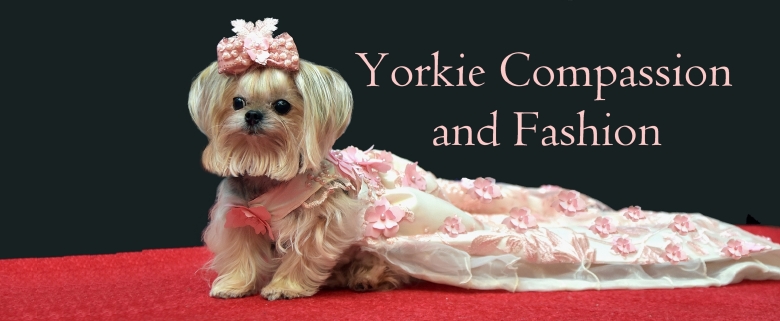 "Paws for thought.... save a Yorkie today."




You do not need a Paypal account to purchase a ticket through Paypal.

To pay by check:  Make check payable to Florida Yorkie Rescue - 2740 SW Martin Downs Blvd, #205, Palm City, Fl. 34990 to arrive no later than 11/1/19.

Your furbaby is welcome to join you. Some restricions apply.

Read below.

       Regarding Furbabies in attendance:

They must be smaller than 15 lbs.

They can be any toy breed.

Please be well behaved and non-barkers. (hyper)

Must be under the control of owner at all times.

Must be placed in a stroller, carrier, sling or lap.

"No Paws on the County Club floors."

A Potty Patch will be provided outside the front door.

Our first "Yorkie Compassion and Fashion" event held at the Monarch Country Club this past Spring 2019 was a huge success. We want to thank the Monarch Country Club for approving this rare event. Even they were amazed at how well behaved all of the furbabies were. Everyone had so much fun that we have decided to do it again. Don't miss this rare opportunity to be able to dine at an elegant Country Club with your furbaby seated table side.

We are pleased to announce that our Master of Ceremonies during the Fashion Show portion of our event will be hosted by Ms. Laura Souza of G Girl Productions. Thank you Laura.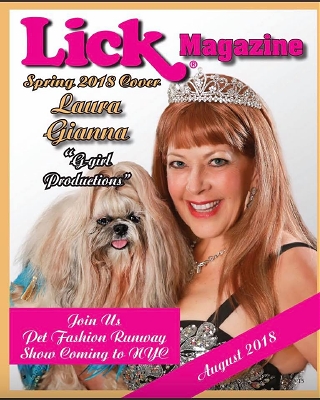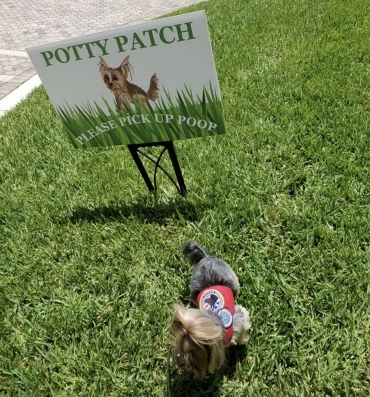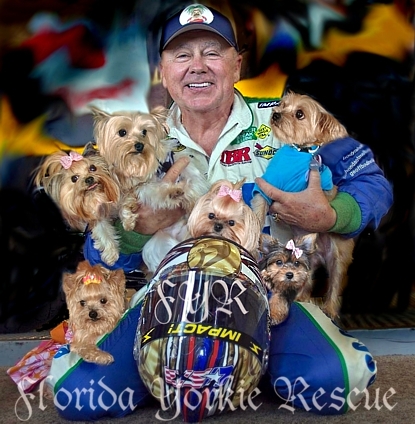 Geoff Bodine, a NASCAR legend, will make a special guest appearance to sign autographs.  Geoff and his lovely wife Lori are regular supporters of Florida Yorkie Rescue and we appreciate them so much.

SPECIAL GUEST APPEARANCE BY A NASCAR LEGEND

HOW TO RESERVE A TABLE

There will be "OPEN SEATING" at this event however if you purchase a table of 8 or 10, we will reserve a table under your name for your family and friends.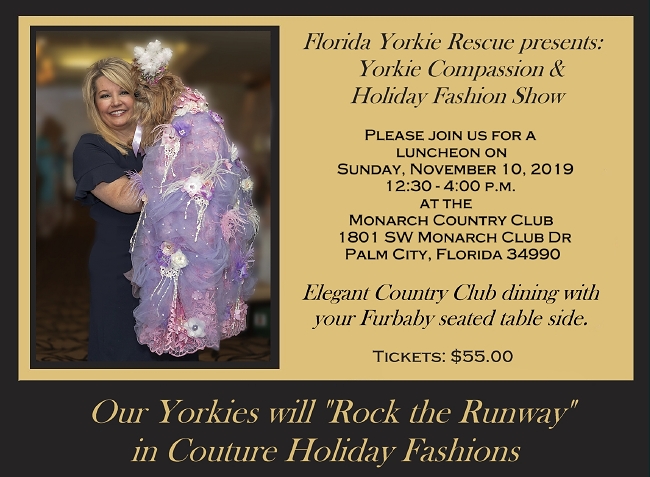 Below are some of the photographs taken at the past event. Photographer:  Liz McKinley

For more information you may call Kit DeRoche at 772-291-8101 or email her.
We are looking for Raffle Items as well as a professional photographer who would donate

their services for several hours at this event.

THERE WILL BE A HUGE SELECTION OF DOGGIE FASHIONS AVAILABLE FOR PURCHASE AT BELOW WHOLESALE PRICES.

T-SHIRTS STARTING AT $1.00 ~ HOLIDAY FASHIONS TOO!