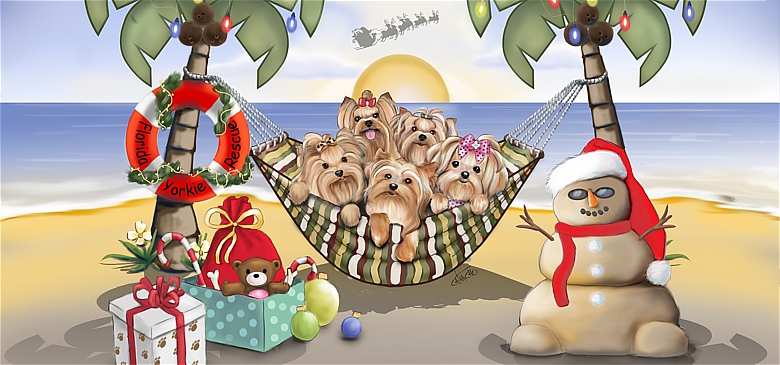 "At the end of every leash is a best friend..."

www.FloridaYorkieRescue.com

OUR MAILING ADDRESS:

FLORIDA YORKIE RESCUE, INC

2740 SW MARTIN DOWNS BLVD. #205,

PALM CITY, FLORIDA 34990

CHECKS PAYABLE TO: FLORIDA YORKIE RESCUE

Please help Florida Yorkie Rescue continue our work.

It's not JUST about paying the medical expenses for the dogs that come and go... but for all the dogs that remain behind for months and even years with special needs requiring expensive medical care.

For those of you who visit our pages on Social Media, you know how many heartbreaking case we accept into our program. With each new arrival, our purse strings are drained considerably but in many cases our Rescue is the last hope for these dogs. Unfortunately some of those heartbreaking cases end up remaining in permanent foster care because they are too old or they require special care and medical maintenance. We have made a committment to these precious ones to provide care for the remainder of their lives. If Florida Yorkie Rescue did not take these dogs it is not likely anyone else would have. We believe every life is worth saving. We know you do too. Can you help us in OUR time of need? Thank you.

CLICK HERE TO MAKE A

SINGLE DONATION

LIST OF DONORS BELOW PHOTOS


Click onto the drop down menu to choose your amount.

The above video is a collection of some of the dogs we have taken into our Rescue Program over the past several years and how they must have suffered before we rescued them.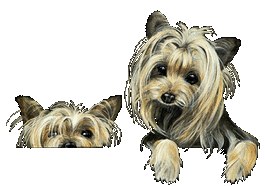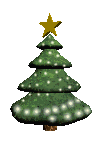 YOUR DONATIONS ARE TAX DEDUCTIBLE.

Last year we raised $17,825.00

Ms. Gina Pollick

Ms. Anna Sponaugle

Ms. Janet Turner-McDonald

Ms. Stephanie Dahan

Ms. Mary Norris

Ms. Patti D. Hoyle

Ms. Amber McElduff

Ms. Samantha Sorenson

Ms. Terri Boggs

Ms. Mary Russo

In memory of Tinkerbell, Peanut, Coco and Pebbles Russo. In memory of Timmy and Theo Lively.

Ms. Sarah Deigert

Ms. Janet Moody

Ms. Nikki Montello

Gueyita Mexicana

Ms. Katerina Vilela

Ms. Timicka Kennedy

Ms. Heather Duncan

Ms. Marie Blackmom

Ms. Johnnie Porter

Ms. Kristen Gelpi

FindOutTheTruth.com, Inc.

Ms. Laura Gardner

Ms. Aryele Dube

Ms. Brett Turley

Ms. M. Jean Sherwood

Ms. Deborah Holmes

Ms. Francy Londono

Ms. Susan DeGregory

Ms.Elizabeth Robbins

Mr. Brian Nielsen

Ms. Sandy Browder

Ms. Tammora Wheeler

Ms. Linda Kelly

Ms. Shari Sawyer

Ms. Lisa Dillman

Ms. Cassandra Garza

Ms. Gail Racioppi

Ms. Dawn Dworak

Ms. Linda Parusa

Ms. Deborah Ward

Ms. Barbara Wells

Ms. Sarah Althaus

Ms. Alexis lisi

Ms. christiana cranwell

Ms. Nicole Lytton

Mr. Ken Bergmann

Mr. Albert Minjock

Ms. Cheryl Scrupski

Ms. Michelina Hume

Ms. Miriam Hollon

Ms. Carol Brown

Ms. Ann Wilson

Ms, Karen Sherry

Ms. Malena Cueva

Ms. Shelly Long

Boxer Industries

Ms. Rosa Pena

Ms. Suzanne Johnson

J Mone

Ms. Margaret Coyne

Mr. & Mrs. Genaro Martinez DeVilla

Ms. Debra D. St. Clair

Ms. Anna Casartelli

Ms. Elaine Guanci

Ms. Adele Pittman

Ms. Marie Coughenour

Ms. Kelly Houk

Mr & Mrs. Steve Frizzell

Ms. Vicki Paquette

Ms. Lori Heckle

Ms. Gretchen Portwood

Ms. Deborah Bell

Ms. Janet Turner-McDonald

Ms. Patty Mello

Ms. Lorena Rogers

Ms. Judy Baird

CALUSA CUSTOM RODS

Mr. Ernest Achenbach

Ms. Regina Camacho

Ms. Dayna Gross

Ms. Veronica Perez

Ms. Helena Rodrigues

Ms. Carolyn Traughber

Ms. Susan Zevola

Mr. & Mrs. ROBERT D'UVA

Ms. Sarah Cordell

Ms. Debbie Pendleton

Ms. Terry Goodrich

Ms. Mary Schofield

Ms. Yvonne Alvarez

Ms. Melissa Combes

Ms. Elaine Messina

Ms. Joanne Vogel

Ms. Phyllis Gray

Ms. Stefani McCabe

Ms. Carole Kiernan

Ms. Brett Murphy Hunt

Ms. Maria Gonzalez

Ms. Sarah Stelter

Ms. Debra Berman

Mr. & Mrs. Gary Chetwood

Ms. Tracy Riley

Ms. Deena Sloan

Ms. Janet Howe

Ms. Pam Hallman

Ms. Tara Chalker

Ms. Dwnise Pasternack

Mr. & Mrs. Steven Schimming

Mr. William Henley

Prosser Contracting

Ms. Linda Murray

Ms. Cheryl Crabtree

Ms. Gladys Cainas

Ms. Debra Money

Ms. Vicki Kiely

Ms. Antionette Mackowiak

Ms. Lisa Liebman

Mr. Cecil Robinson

Ms. Madelene Bartley

Ms & Mrs. Joseph Vitulli

Mr. John McLeod

Mr. Stanley Thompson

Ms. Elizabeth Morffiz Chevres

Mr. James Shepard

Tom & Debra Targett

Ms. Dede Pittman

Ms. Jodi Mahr

Ms. Mory Medina

Ms. Mercy Griffin

Ms. Adele Wehrenberg

Ms. Kathy Vazquez

Ms. Cheryl Crabtree

Ms. Sarah Renae

Mr. & Mrs. Bart & Micheal Esposito

Ms.Leslie Anne Tolmie