"At the end of every leash is a best friend..."

www.FloridaYorkieRescue.com

OUR MAILING ADDRESS:

FLORIDA YORKIE RESCUE

2740 SW MARTIN DOWNS BLVD. #205, PALM CITY, FLORIDA 34990

Florida Yorkie Rescue Announces our Second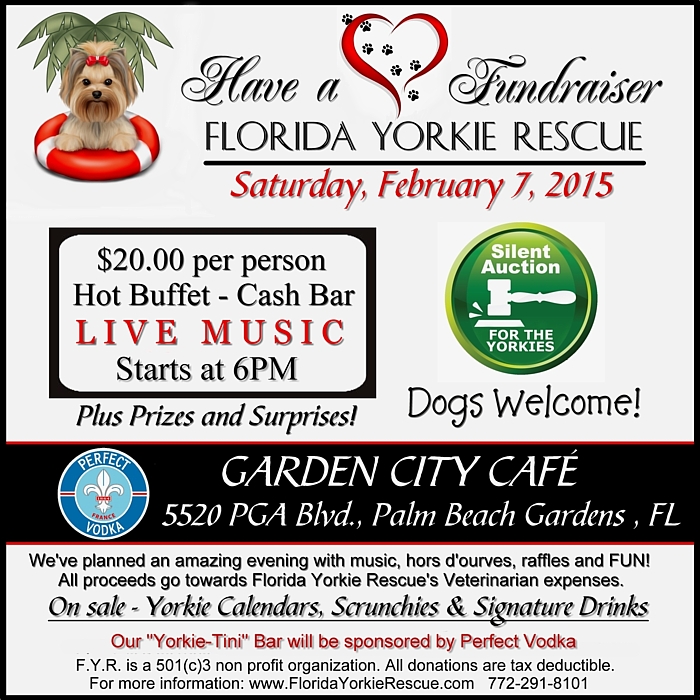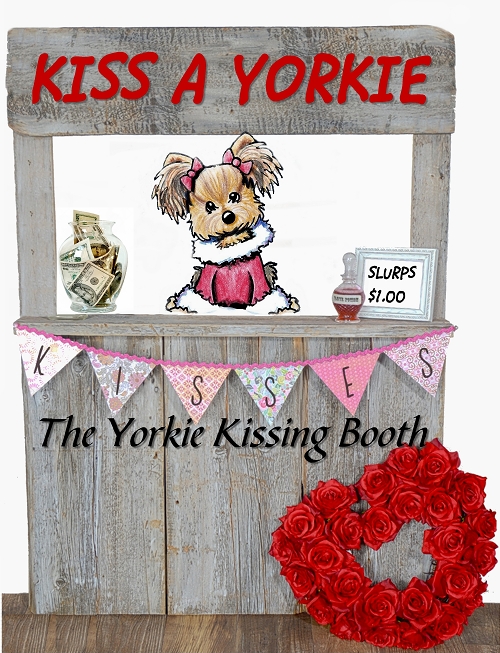 If you would like to mail us a check (made out to Florida Yorkie Rescue) for your tickets you may do so. Simply make your check out for $20.00 for each ticket you wish to purchase. Please include all the name of the guests who are attending so we may have the names listed at the door.

Click here to purchase tickets:

Please note - once you purchase

a ticket, we will place your name

on our master list for admission.

There are no tickets to print out and you will not be

mailed a ticket. If you are bringing guests please

provide their names as you check out through

Paypal, or include their names if paying by check.

Geoff Bodine, former Daytona 500 Winner & NASCAR'S 50 Greatest Drivers will be attending our "Have a Heart" Fundraiser on February 7th to sign autographs. There will also be a LIVE AUCTION for an amazing item he is bringing for NASCAR enthusiasts!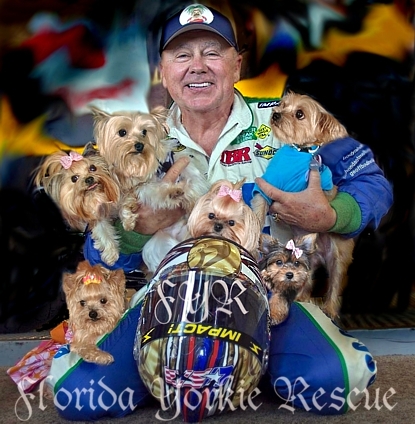 SCROLL DOWN TO SEE MORE INFORMATION ON THE GEOFF BODINE NASCAR PACKAGE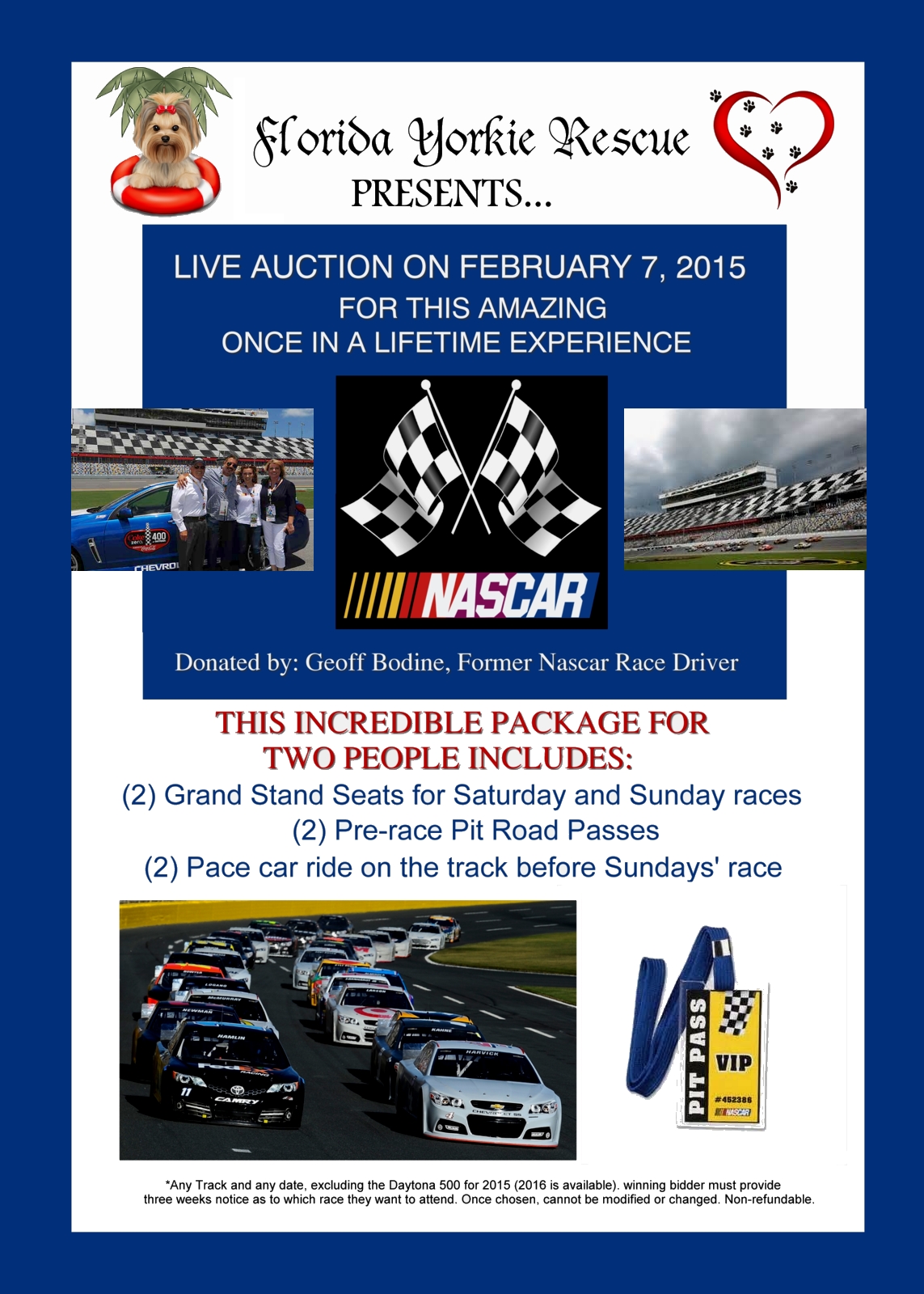 Geoff Bodine (former NASCAR Driver) graciously donated an unbelievable NASCAR package for LIVE AUCTION this Saturday evening at Florida Yorkie Rescue's fundraiser. We will be taking pre-bids up until the time of LIVE AUCTION which will be at 8:30 PM. If you would like to pre-bid on this package you can contact us by emailing us at
flyorkierescue@yahoo.com
to register. (Put NASCAR BID in memo section) Anyone not present at the event MUST PRE-REGISTER first to be part of our LIVE AUCTION. A Florida Yorkie Rescue Representative will call you promptly at 8:30 p.m. on Saturday evening when the LIVE AUCTION will begin. We will then tell you what the current bid is and the LIVE AUCTION will begin!
If you are the winning bid, we will take your credit card information immediately and the winner will be in direct contact with Geoff Bodine himself to receive his voucher. This is an unbelievable package that is NOT ever made to the general public. PLEASE CROSS POST TO ALL OF YOUR NASCAR FANS!!!

STARTING BID - $1,000.00.