Our Mission Statement

The mission of Florida Yorkie Rescue is to rescue Yorkies, Yorkie mixes and other small breeds regardless of age or additional handicaps that may be associated with aging or birth defects.  We never discriminate on the basis of health, age or breed.

We pledge to promote responsible pet ownership through humane education and to provide shelter and care to our foster dogs until a loving, responsible home can be found. To evaluate each dog and potential home with the goal of matching our dogs to the best possible home. We also provide life-long, quality sanctuary for yorkies that may be too old or ill for adoption.

This organization is made up entirely of people who volunteer their time and money to foster and place these little dogs in caring, loving homes. Almost all the dogs that come into Florida Yorkie Rescue need rehabilitation and training and we seek out medical care or alternative methods if traditional treatments do not work. All dogs that come into Florida Yorkie Rescue  will be neutered or spayed and vaccinated.



"Paws for thought.... save a Yorkie today."


Mailing address:

Florida Yorkie Rescue, Inc.

2740 SW Martin Downs Blvd, #205

Palm City, Florida 34990

Florida Yorkie Rescue ~ Florida Morkie Rescue ~ Florida Maltese Rescue

We speak for those who cannot speak.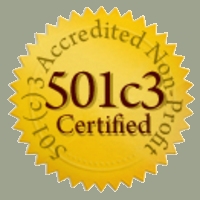 HAVE YOU FOUND A YORKIE?

NEED TO SURRENDER A YORKIE?

THIS IS HOW F.Y.R. WORKS

We do not have a public facility for you to visit and meet our dogs. All of our dogs are in private foster care.

If you want to adopt one of our dogs, please complete the

If you have any questions we prefer you
email us
instead of calling.
Our adoption committee will review each adoption application. We will choose the families that can best suit the needs of each individual dog. If you are being considered, we will call you to schedule a telephone interview and then check all of your references. The final step is to schedule a home visit at which time we bring the yorkie you are interested in for a "meet and greet."

Our dogs are not free. For an explanation of our requested Adoption Donations,
click here.



We are very busy here caring for our dogs so we are not always able to answer our phone. It is always better to contact us via email at
floridayorkierescue@yahoo.com