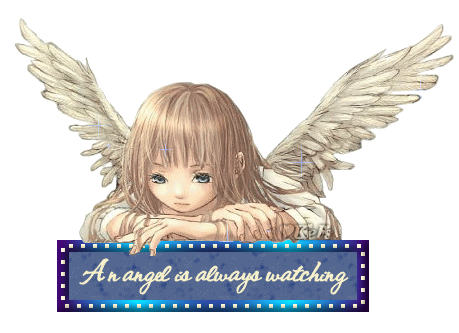 "At the end of every leash is a best friend..."

Please click onto the DONATE button to make a Paypal Donation

Please click onto the

DONATE button to make

a Paypal Donation


"Saving one dog may not change the world,

but surely the world will change for that one dog."

- Author unknown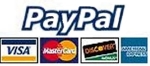 BAXTER'S SURGERY FUND

You can also send a check made out to Florida Yorkie Rescue to: Florida Yorkie Rescue, 2740 SW Martin Downs Blvd. #205, Palm City, Florida 34990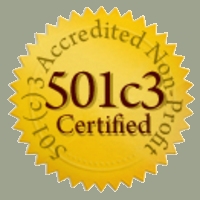 Annie is still undergoing extensive rehabilitation. Because of the unspeakable abuse she suffered, it

is doubtful she will ever be emotionally balanced.

Annie pictured below was rescued from the Pine Bluff Kennels in

Tennessee on 7/26/08. 

Annie gets her first bath after being rescued

It took many more baths before the dirt came off.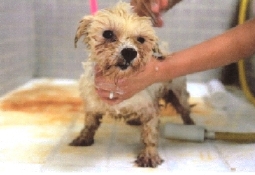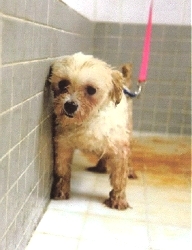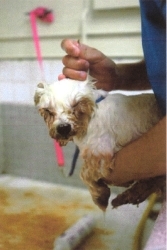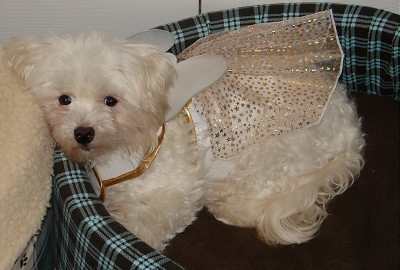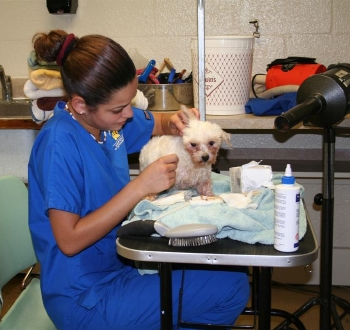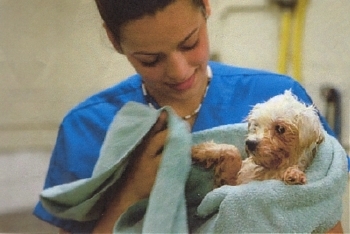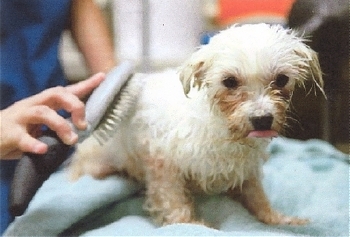 Annie arrived into our foster program in 2008. Annie was one of over 700 dogs that were rescued from a Puppy Mill in Tennessee. The owner was subsequently sentenced to ten years because of the deplorable condition the dogs were being inhumanely treated. Many of the dogs arrived so traumatized that they would never be made available for adoption to the general public. Annie was one of them. In the years we have had her, she had learned not to bite when being bathed and groomed... it took years to gain her trust. But to this day, 8 years after her arrival, she still does not like to be touched, petted, held or shown any affection at all. She will play with the other dogs, loves her food and has played with toys but any human contact is at a minimum. Will tolerate being petted for the briefest of moments but when she is picked up she will urinate and deficate immedaitely from fear. END THE PUPPY MILL TORTURE!